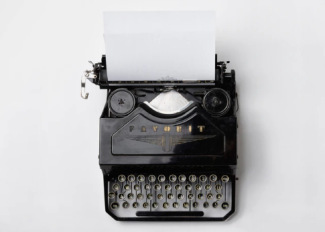 Opus Opinions: January Client Letter
Dear Clients and Friends,
Looking back over the past year and decade, global investors are surely smiling right now as they tally up their portfolio winnings. As we embark on a new year and decade, the themes that now comes to mind for me are "cautious optimism", and "expect the unexpected".
Some of the challenges and opportunities ahead seem eerily familiar to those last year, with a maturing economic cycle, ongoing impeachment proceedings, and heightened geopolitical risks—all of which can and continue to disrupt markets. But unlike last year, the yield curve is no longer inverted, we appear closer to ratification of trade deals on multiple fronts, and oh yes, there is this presidential election in the US in 2020, which could set the stage for sweeping new policies and regulations, which as of now, are entirely uncertain.  So how to prepare for these uncertainties, challenges and potential opportunities? We have some specific recommendations in the attached client letter to consider (see link below), so be sure to read on.
In the final weeks of 2019, a major piece of legislation was signed into law, which has significant repercussions to anyone in retirement or saving for retirement.  The legislation is entitled, the Setting Every Community Up for Retirement Enhancement (i.e. "SECURE") Act, which became effective on January 1, and resulted in major changes to laws pertaining to Required Minimum Distributions (RMDs), IRA contribution rules, Inherited IRA distribution timelines, and much more. We have taken a stab in the attached letter at summarizing this for you, and it's an important read for anyone in or approaching (or even considering one day) retirement.
Lastly, The Charles Schwab Corporation and The TD Ameritrade Holding Corporation recently announced they have entered into an agreement for Schwab to acquire TD Ameritrade.  While the transaction is subject to customary closing conditions, we expect the transaction to close in the second half of 2020, and integration efforts to begin immediately thereafter.  We have included a list of frequently asked questions in this letter, but as always, please reach out if you have concerns or questions not addressed here.
Happy New Year, and thank you for making our work so fulfilling. 
~ Lisa